EDIT MAIN
Online Classes for grades 6-12
Students, grades 6-12, are eligible to take online classes as part of their school day as defined by section 21F of the School State Aid A
Technical Requirements of Michigan Virtual
The Online Learning Pre-Assessment
Michigan Virtual High School
Furthermore, the following resources are provided by Michigan Virtual High School, the online provider we utilize most regularly at USA, to help you decide if online learning is right for you and/or your student.
Are you ready to take online learning classes?
Online Learning Orientation Tool
Comcast Internet Essentials gives access to affordable, high speed internet. You may qualify if you have at least one child who is eligible for the lunch program. NO CONTRACT, NO CREDIT CHECK, NO INSTALLATION FEE, AND MORE !!!More...

Releasing Student Directory Information
Family Educational Rights & Privacy Act of 1974 More...
---

Need an app for your phone or tablet so you can read your Mackinvia ebooks? Click here for the most recent up to date link:Download the MackinVIA app today!!!
---

---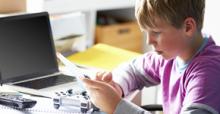 Connecting Families: From cyber bullying and photo sharing to digital footprints and online safety, the Connecting Families program helps parents and kids address important topics and have meaningful conversations about making great choices in their digital lives. This free, year long program includes everything parent facilitators need to encourage communities to use connected technologies in ways that are both fun and safe.
---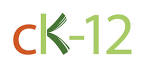 The CK-12 Foundation was founded with the mission to enable everyone to learn in his or her own way. We pair high quality content with the latest technologies. We equip students, teachers, and parents with everything they need. For free. Website http://www.ck12.org/CK-12 Foundation